For Media Appearances, contact us here,  email julie@juliespira.com, or call Julie Spira at 310-433-7786
Julie Spira Bio Photo – High Resolution
Julie Spira Bio Photo – Low Resolution
Rules of Netiquette Book Cover High Resolution
Rules of Netiquette Book Cover
Rules of Netiquette Book Cover Low Resolution
About the Book [pdf]
Praise for The Rules of Netiquette [pdf]

New York Post – Even Zuck's sis can't get privacy rules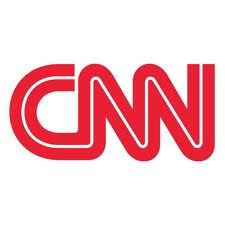 CNN – It's Complicated: Handling social media when your relationship implodes

Mind Your Virtual Manners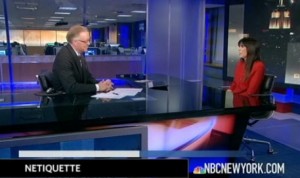 Watch author Julie Spira talk about The Rules of Netiquette on NBC News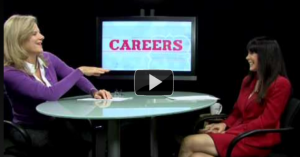 Watch Netiquette Expert Julie Spira on This Week in Careers [Full Show]
This Week in Careers – Is Twitter Essential for Success?
Generation Y's Text Speak – Does it Hurt Them on the Job?
Work email Etiquette – The Do's and Dont's

Facebook Helps New Acquaintances Build Relationships
"Facebook provides a friendly place for people to engage in conversation, reflect on their past memories and reunite with people they may [have] lost touch with," said Julie Spira,  "People feel more comfortable in reaching out on Facebook because they don't run the risk of rejection that they might get on a phone call." Spira said social networks also provide places for new acquaintances to become better friends.
"Quite often you will meet someone at a party or business networking event, exchange cards, and become Facebook friends," she said. Status updates, pictures and comments on a member's profile give people clues about a potential partner's dating status.

How Facebook, Twitter and Gchat can Ruin Your Relationship
Don't change your facebook status relationship without discussing with him first. "Communications both online and offline on how you define your relationship should be discussed with your partner," says Julie Spira, author of The Perils of Cyber-Dating: Confessions of a Hopeful Romantic Looking for Love Online. "You shouldn't rush your courtship by prematurely announcing you are 'in a relationship' as it might scare the other person away." Along those same lines, change your status back to single only if you've discussed breaking up—not in response to arguments or as a one-sided breakup strategy.
FEATURED NEWSMAKER: Marketing Executive Keeps Things Social on Internet
For Julie Spira, the Internet is all about connecting. Read more>>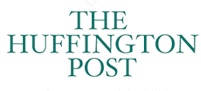 The Rules of Netiquette for Business Networking
The Rules of Netiquette — To Snoop, or Not to Snoop
The Rules of Netiquette — Dating in a Facebook World
The Rules of Netiquette — Recycling an Ex at the Holidays

Make it personal. Keep it Real
"Keep profiles brief and specific. Leave the novel at home. Long, drawn-out profiles and sob stories don't belong on an online dating site. Use a catchy screen name. For instance, I use PianoBaby and PaperbackWriter. It makes it easy for a man to approach me because they have something to say. Don't put pictures of you and your pets or children. Don't post party photos — a picture of a man and his buddy might confuse the person looking at the profile [who would wonder] who the right person is in the photo." ~ Julie Spira

Start to Interact
Be personal: don't send out generic messages. "Copy and paste equals erase," says Julie Spira. "And take your online relationship offline as soon as possible."

How TIME "Person Of The Year" Mark Zuckerberg Changed Dating
"The negative side of relying solely on email, texting, and social media sites like Facebook and Twitter is that often your communication is unilateral," says Julie Spira, author of The Rules of Netiquette: How to Mind Your Manners on the Web. "Breaking up has become too easy to do online. In a relationship, you need to pick up the phone or set up a Skype date to hear someone's voice, or you run the risk of being misunderstood."
Regarding Zuckerberg's creation, Spira adds, "There's nothing worse than finding out on your Facebook wall that you're no longer in a relationship. He may change his status from 'In a Relationship' to 'Single' while you're still looking forward to Saturday's date with him."
"If you rely solely on texting and tweeting, you may run the risk of falling in love with someone from behind the keyboard," Spira says. "It's not unusual to have a false sense of being in a relationship with someone you really don't know." Spira cautions against making dates via Facebook or text messaging. "Don't ask them out and confirm plans only in a text," she says. "There still needs to be an element of old-fashioned courtship combined with today's technology in the modern digital world." "Running late for a date? Send a text and let them know," Spira says. "Flirting on Facebook and Twitter can be fun and provides an instant way to connect, but remember to take your relationship from online to offline as soon as possible."

It's Complicated: Breaking Up in a Facebook World
According toJulie Spira, social media/relationship expert and author of The Perils of Cyber Dating , one of the most important steps to consider is how to update your status.  She says, "I don't believe singles should constantly change their status from "single" to "in a relationship" to "it's complicated" and back to "single" for everyone to see. Unless both parties agree on changing their status to "in a relationship" and it's a serious relationship, no one wants to see the drama. However, it's the most commented on update you will see on Facebook. People are just curious and want to know the juicy details. If you're hurt, just delete your status completely to avoid the comments."
And while many couples will decide to remain friends in real life, the same decision in the world of Facebook can be hell.  "When most couples break up, it's not usually a happy time. More often that not, one has moved on already." Spira adds, "If you're still hurting from the split, I suggest de-friending him or her so you don't have the opportunity to stare at their wall. We can't help ourselves sometimes due to the curiosity, but it delays the healing process from the one left behind.

How to Scope Someone Out Online
"Keep in mind, you are communicating with someone you have never met before," advises Julie Spira, author of the bestseller The Perils of Cyber-Dating: Confessions of a Hopeful Romantic Looking for Love Online .
"Take your relationship from online to offline as soon as possible to see if there is any chemistry," Spira says.

"Really focus on things that you like to do that are interesting and unique," advises Julie Spira, cyber-dating consultant and author of The Perils of Cyber-Dating: Confessions of a Hopeful Romantic Looking for Love Online. Keep your profile positive and upbeat, she says. "Don't say what you don't want, say what you do want." If you've felt wronged in a past relationship, this isn't the place to air it. Spira advises keeping your profile relatively short. "Make it long enough to show that you're interesting and make it short enough to peak their curiosity."
Post three or four photos, including a smiling headshot, a full-length shot, and one or two photos of you doing things that you love, suggests Spira. If you have a few extra pounds, don't worry, she says. "Not every guy wants a skinny girl."
"If you're really serious about online dating, let's get organized," Spira says. If the process starts to feel overwhelming, as it often does in the beginning, a little bit of organization can go a long way. Spira suggests using a notebook or spreadsheet to keep track of who emails you, who you want to respond to and who you have responded to. Keep the number of people you're reaching out to at any given time small enough to be manageable, she says. This way you can learn a little about each person without feeling overwhelmed. "If you contact too many people at once, you're going to get mixed up," she cautions.

Online Dating 2.0 – They Met on Twitter
Mobile dating may be better for tech-savvy young daters, said Julie Spira, cyber-dating expert and author of "The Perils of cyber-Dating: Confessions of a Hopeful Romantic Looking for Love Online." "Those are the ones that don't want to sign up for online dating sites and fill out very long questionnaires. This is the instant gratification mode," she said.
La Opinion – Many Children Use Sexting in Schools
Julie Spira, author of The Rules of Netiquette, emphasizes that among the most insidious dangers of sexting are its durability. "Anything that is sent electronically can be forwarded, reproduced in social media and become a permanent digital footprint," Spira says, noting that what now seems a joke, can have serious consequences later in life of young people involved in these activities."
Toilet Paper Entrepreneur – Things Not to Do on Social Media Sites
"Tag, You're Not It"
Many of us are enjoying roaming down memory lane as we reconnect with people from childhood to the present. In your enthusiasm of scanning photos onto Flickr and Facebook, remember don't tag unappealing photos of people on Facebook or post on your favorite social media sites. The man who tagged a photo of a woman from 35 years ago where she was 50 pounds heavier, got de-friended in a New York minute. When in doubt, don't. ~ Julie Spira