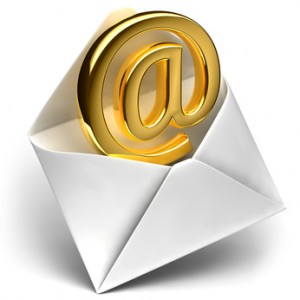 In honor of National email week, we posted some Dos and Don'ts on our Facebook page, and received many comments on the pet peeves from our readers. It's reported that over 100 trillion emails were sent last year on the public Internet.
Whether you use Hotmail, Google, MacMail, AOL, or other Internet service providers, many of you are also using Facebook messages and direct messages on Twitter to connect with people, as it's a less digitally-crowded way to have your email be viewed.
On Facebook, Margaret said, TYPING IN ALL CAPS was her pet peeve. Yes, that does mean you're yelling in netiquette terms. She added forwarding emails without editing out the email addresses from the list who had previously forwarded it.
Jovana submitted two digital pet peeves: Using text speech (OMG u r 4 real!!!) and using incorrect grammar.
Ernie said, Massacring the English language for brevity's sake.
Roger was frustrated with comment spammers on blogs who always have to add their link.
Chris hates the chain letter emails. Does anyone really like them?
Barbara was frustrated with huge attachments to emails that might crash her computer.
Christie was frustrated with those who don't properly address you in the email introduction, "Dear …."
The list could go on and we welcome your comments.
Julie Spira is a netiquette expert and the author of 'The Rules of Netiquette: How to Mind Your Manners on the Web."  Follow Julie on Twitter @JulieSpira and @netiquetterules.