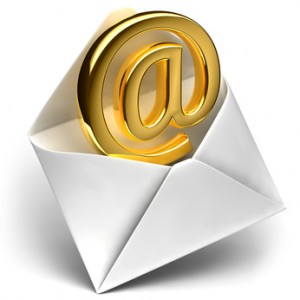 Over 107 trillion messages were sent in 2010, with over 294 billion emails sent daily. According to the website Pingdom.com, the number of emails sent last year increased by an additional 17 trillion since their report in 2009.
As we near the end of the first month of the year, it's time for an Internet etiquette check-up to make sure you're following the best rules of netiquette while sending your daily emails.
1. Leave the novel at home. If you're introducing yourself for the first time to someone via email, it's best to keep the correspondence short. With everyone's overflowing inbox, it's less likely to get deleted if it remains within 1-3 short paragraphs.
2. Limit emoticons and acronyms. Unless you're writing to a close friend who regularly uses the same digital language as you, don't add a happy face or LOL to your email. Sign offs for business correspondence should never include emoticons and acronyms.
3. Be specific in the subject line. It should go without saying that you shouldn't send an email with "no subject" listed in the subject line. Make the subject line short and to the point. Elaborate and stay on topic in your email.
4. Don't forget to proofread your emails. Use spell check to check your grammar and read your email for accuracy before sending. If you aren't sure if your email is grammatically correct, take a moment to do a quick search on Google to ensure your email is viewed as intelligently as you claim you are.
5. Don't push the send button. If you have a bone to pick with someone, don't send a harsh or nasty email. Remember an email is two-dimensional and the recipient won't hear your voice. You may think it's funny and they may think your email is insulting. When in doubt, don't. Send it to yourself first. You can't take it back.
If someone does send you an email in error, try to be understanding and accept an apology. Holding a digital grudge won't be in anyone's benefit.
Julie Spira is a netiquette expert and author of The Rules of Netiquette: How to Mind Your Manners on the Web. Visit NetiquetteExpert.com. For more netiquette rules, like us at facebook.com/rulesofnetiquette and follow us on twitter @netiquetterules